Oliver's room (Tabitha's brother)
Did you make those Sims 1 pictures in your last interior post? They're really cute :)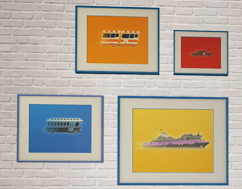 I saw this blog post with TS1 loading screens and I thought they would totally look good on these meshes :)
Here they are if anyone likes them too (meshes not included)?
Credits: NaterXander, Threadandsandpaper
Skysims 228, 224 / Newsea Mushroom Male & Female
All ages, gray linked to black
Credits: Skysims, Newsea, Martini, Remi
Mind if I ask a few questions, hope It's not a bother! I really loved your models top! Mind if I ask where I can find it? And what are some of your favorite Maxis match eyes(besides poppets, I have all her eyes) and last what are some of your favorite eye brows you use on your sims? Hope this isn't to much to ask love your models from head to toe! Have a fantastic day < 3
Not at all :)
I wasn't sure which top you meant so it could be this dress or this athletic outfit default?
Favorites
Eyebrows: here, here, here and here
Have fun!
next »
powered by tumblr. themed by kiyla.